Why You Should Incorporate a Photo Booth into Your Wedding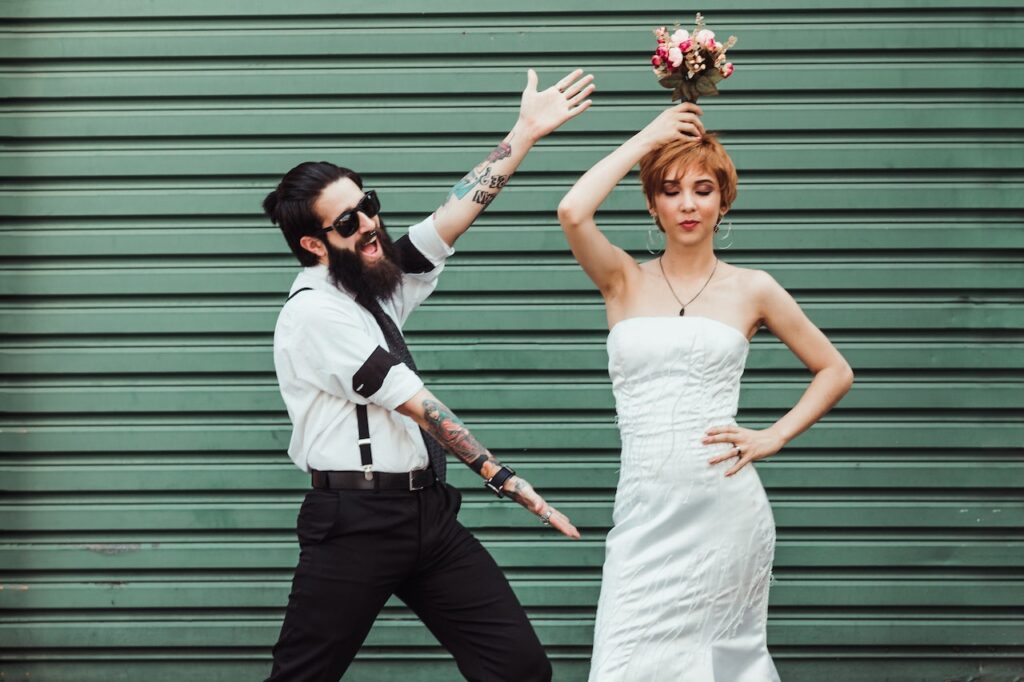 There are a million different things to consider and incorporate when it comes to wedding planning. You want your wedding day to be perfect and unique, which can be hard to do when you're trying to please everyone. 
However, one thing that is always a hit is a photo booth. They're great for getting everyone in on the action, including those shy guests who might not otherwise hit the dance floor. Plus, it is a great way to capture some memories of your big day.
Here we've listed another four reasons why including a photo booth at your wedding is an excellent choice.
1. Great Keepsakes for Your Guests
There are a lot of different things that can be retained as wedding souvenirs. One of the most unique and meaningful presents you can give your guests is a photograph taken on your wedding day. What better way to get those pictures than in a photo booth?
Everyone will have fun in the photo booth, and it will be much appreciated if they can take home a reminder of your big day. It is a great way to give your guests a memorable gift that will bring back memories of your wedding.
2. Ideal Icebreaker
People are often uncomfortable striking up conversations with strangers at weddings. However, having a picture booth at your event is a terrific way to break the ice and let guests who don't know each other have a good time. This practice is perfect for facilitating conversation and easing the tension among newcomers. Your party guests will have a great time mingling and laughing in the photo booth.
3.  Great Alternative To Dancing
When it comes to entertainment at a wedding reception, you probably think of dancing. However, not everyone enjoys dancing. If you don't want to force your guests to do something they don't enjoy, consider incorporating a photo booth into your wedding reception. Photo booths are a great alternative to dancing because they provide a fun activity that everyone can enjoy.
4. Creates a Break in the Usual Wedding Activities
Photo booths are becoming increasingly popular at weddings. They provide a fun, unique way for guests to capture memories of that special day. But couples must also realize that photo booths can provide a much-needed break from the usual wedding festivities.
It can be a welcome respite for guests dancing the night away or enjoying the open bar. It's a chance to take a break from the action and pose for fun photos with friends. And for those who have been socializing non-stop, it can be a chance to catch their breath and take a few minutes to themselves. 
Conclusion
Having a photo booth on your big day can be fun and help create memories that will last a lifetime. If you are considering renting a photo booth for your wedding, research all available options and verify that the cost is within your financial means. It is a terrific way to add fun and excitement to your big day and all it takes is planning.
Are you searching for a photo booth rental morgan hill? Check out Memory Spot Photo Booth! Our open-air design is the most portable and versatile in the industry, allowing us to set up in virtually any environment. If you want to take a picture by yourself or with a big group, you will be okay with having enough room. Because of its open layout, it can accommodate a wide variety of settings, from intimate gatherings to massive gatherings requiring hundreds of people. Contact us today!