THE PHOTO BOOTH EXPERIENCE
Forget what you thought you knew about photo booths. Let's walk you through everything our booth has to offer. Your set up can as simple as the old school style or we can bring out every bell and whistle on the market – because we've got it.  
If you have guests who can't attend in person, adding the virtual booth option is a great option!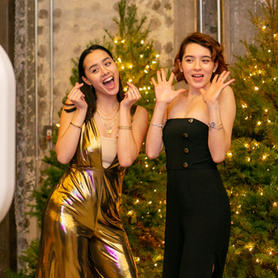 Videos, Boomerangs, and Animated GIFs.- GIFs: 2-6 photos combined together to create an animated capture.
– Boomerangs record a short, 1 to 4 second video clip, which plays back forward and backwards in a loop.

Compatible across all devices and social media platforms.
Within moments of taking a picture, your guests will have it on their phone. The booth can share via text, QR code scan, email, or Airdrop.
By default, the photo sent will be in the photo layout designed for your event, but the raw images are available too.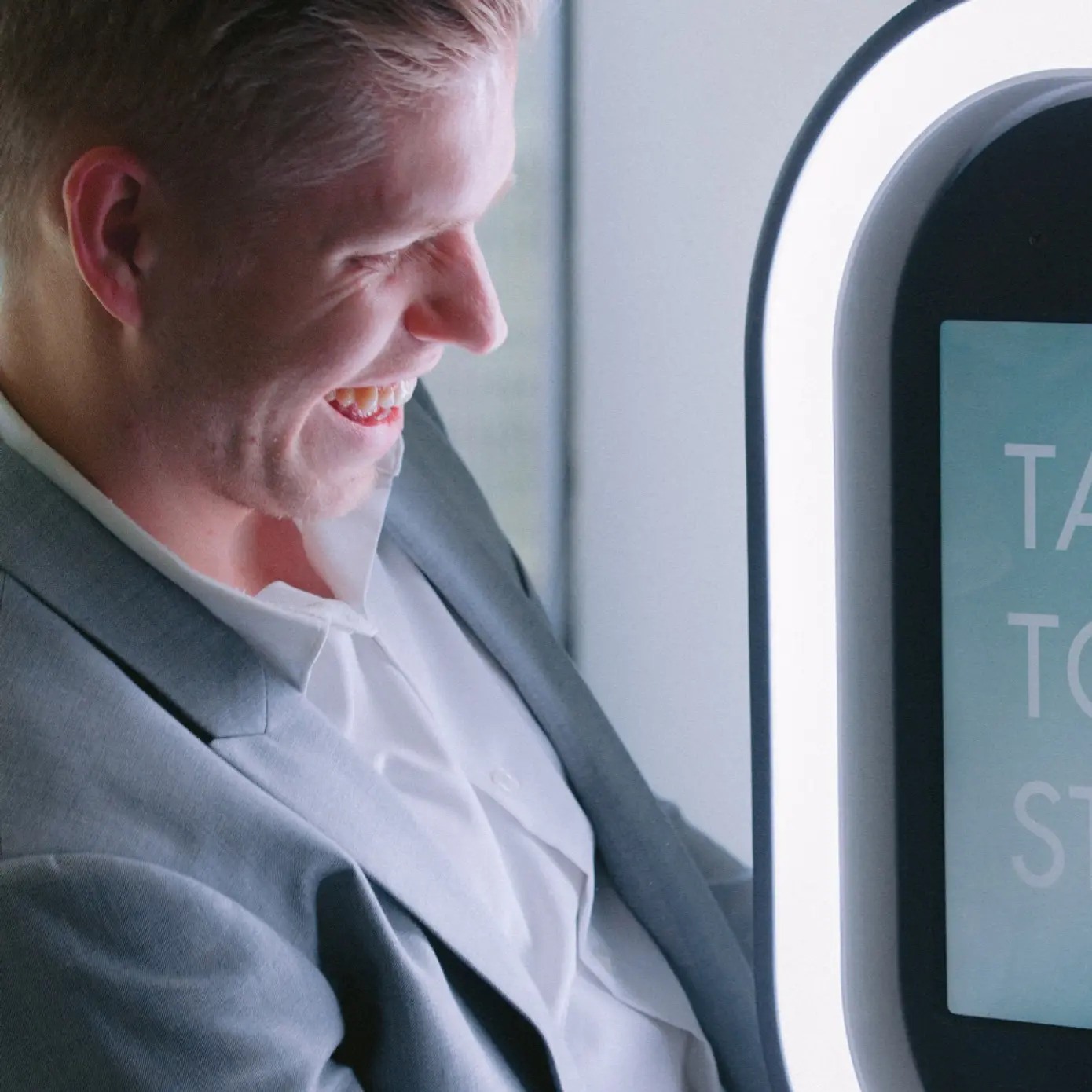 Easy-to-use booths can be staffed with an attendant or easily run on their own!
Your guests can take their pictures, send them without interaction from us at all. If they can use a cell phone, they can use this.
Wait... does that sound TERRIFYING? Don't worry!
We can also manage your booth during your event, so you can set the tone for what's acceptable. We'll remove images from your gallery if they go too far and can password protect it too!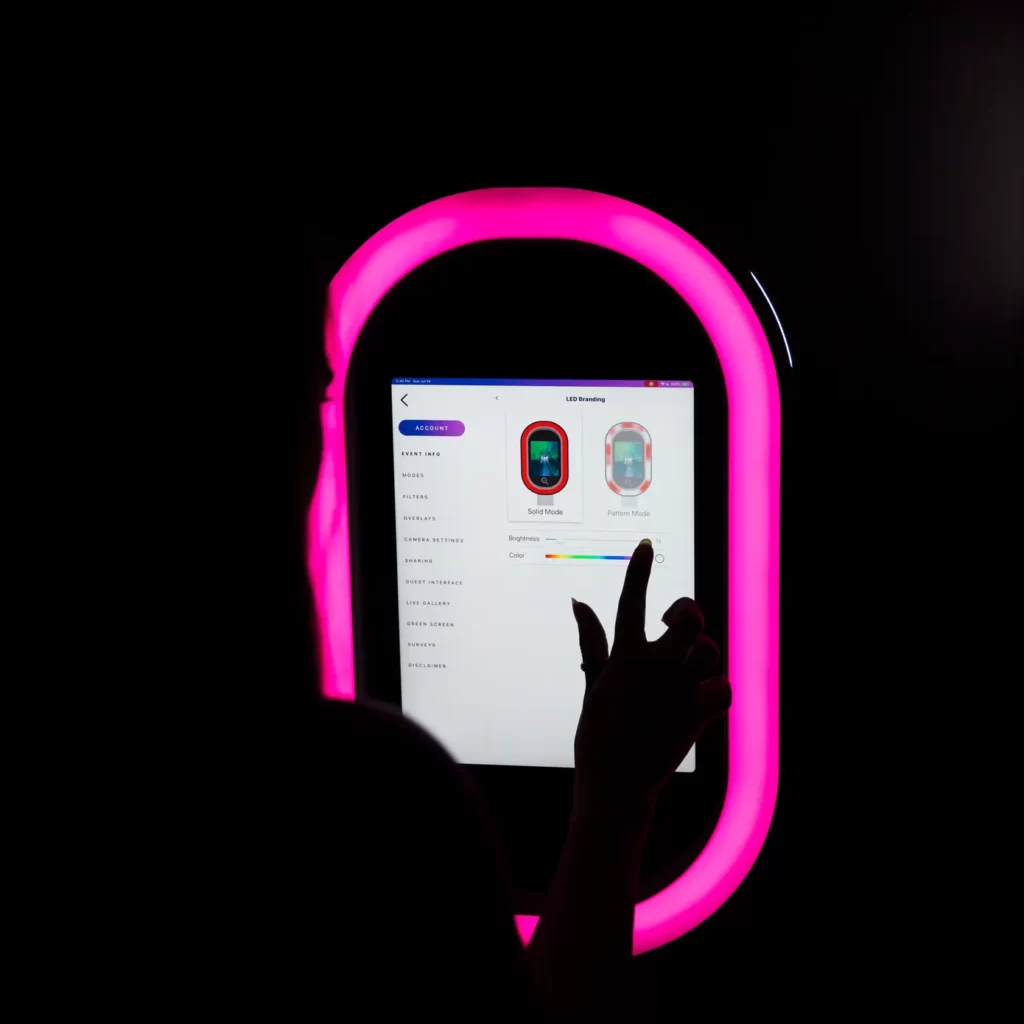 The LED not only lights up captures beautifully, but we it as a solid or patterned light to attract attention to the booth when it's not in use with one of 120+ patterns!
This is what everyone is asking about, the Glam Filter!

Glam effects uses facial detection and image processing to allow guests to customize their appearance.

Give your guests a glow, smoother skin, or completely change the shape of their face and eyes.
These are a great way to use the Photo Booth without the traditional 4-frame layout. Overlays are custom-made graphics that lay on top of photos and make gorgeous keepsakes for you and your guests!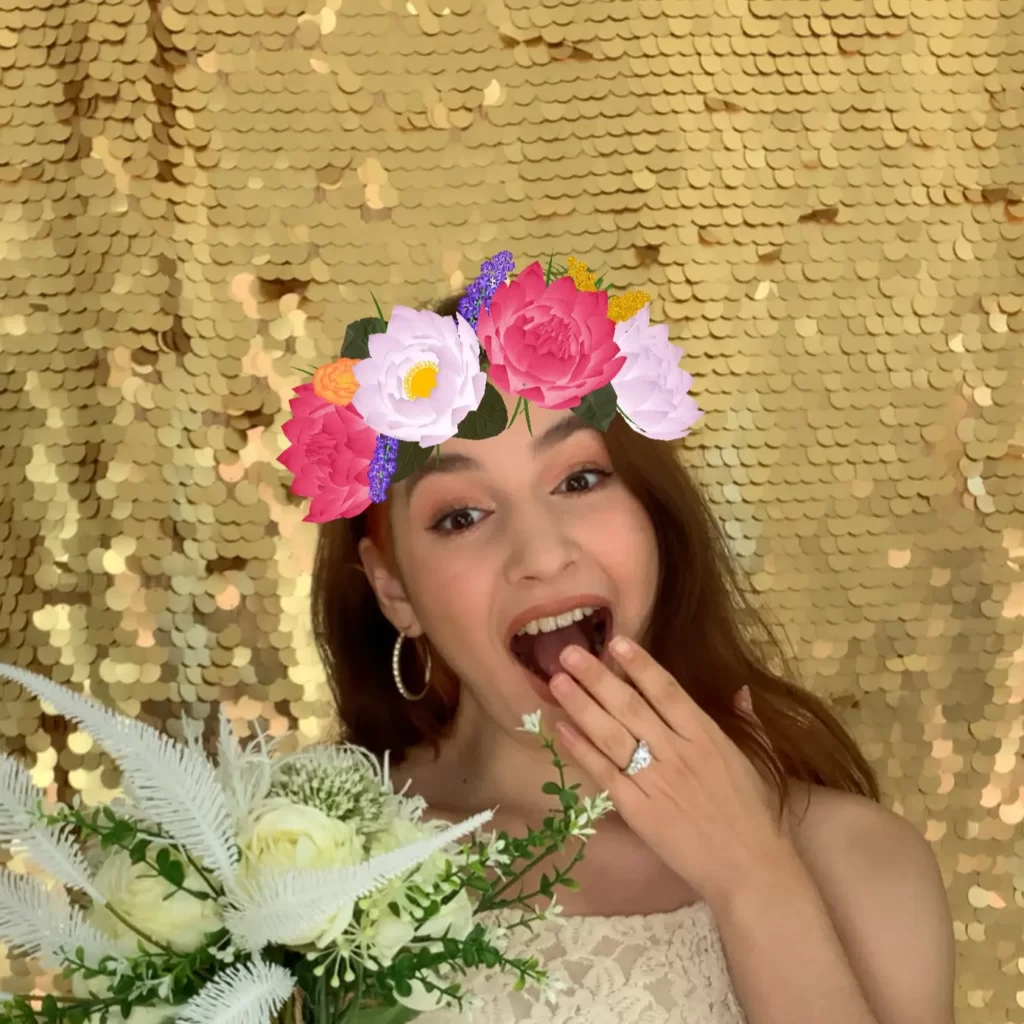 We can supply basic props, can accommodate requests, or you can provide your own!

COVID conscious? We offer virtual masks. They are chosen before the photo is taken and can be previewed in the booth!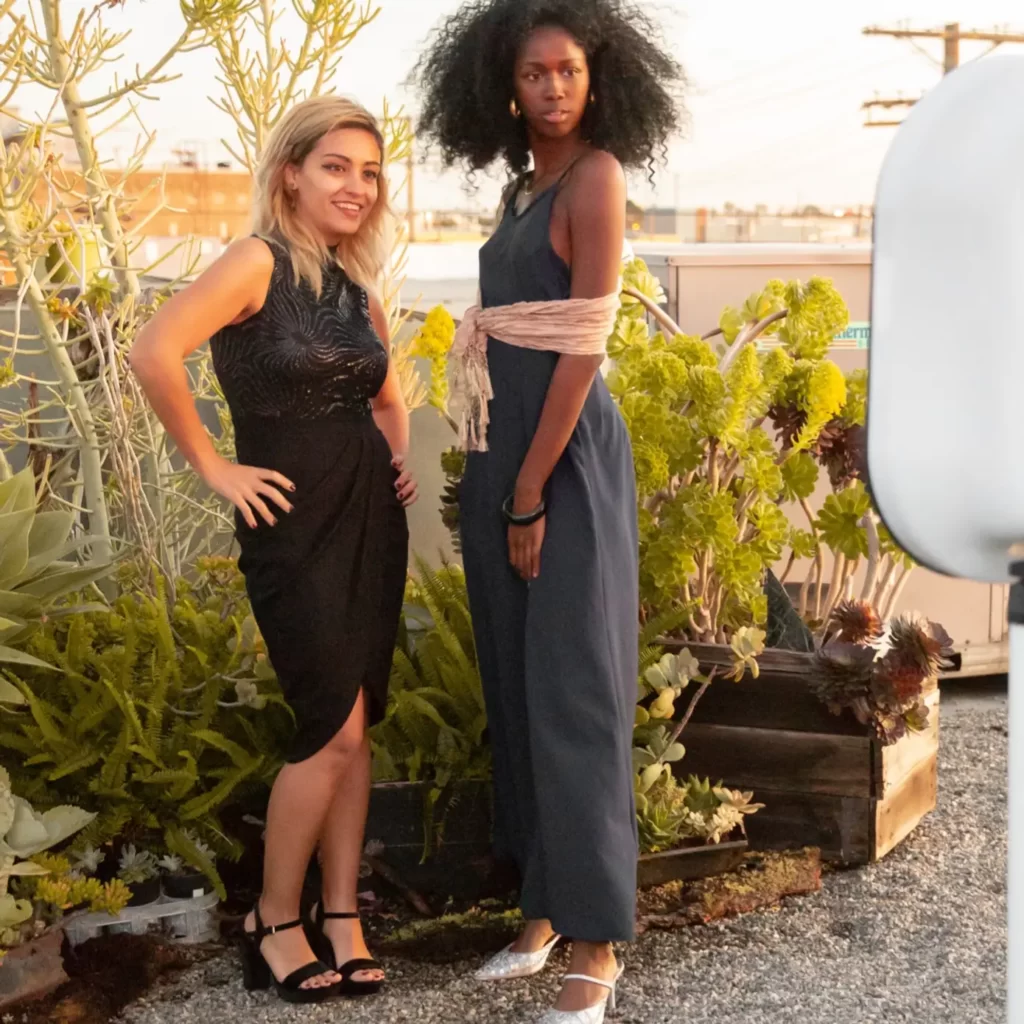 Indoor and outdoor events are not a problem for us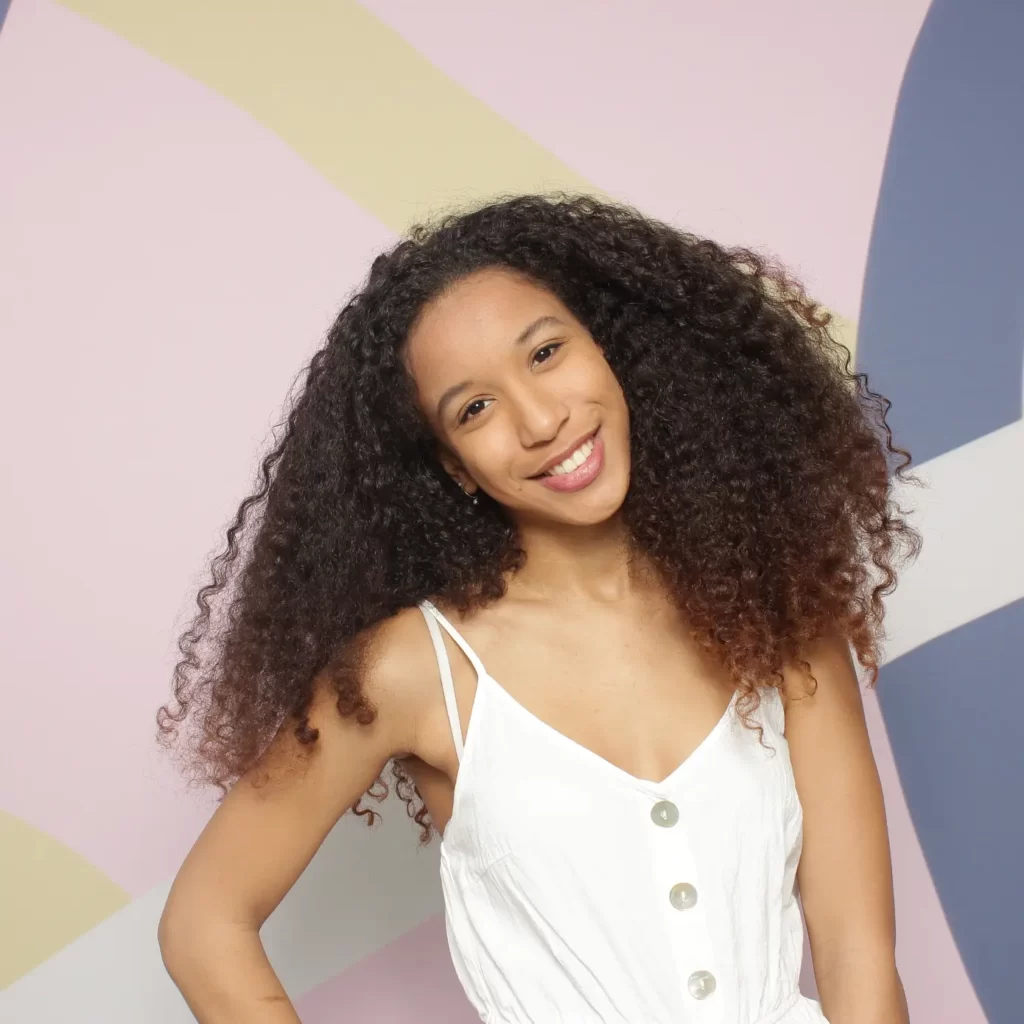 We have the standard marble backdrop, but access to the most gorgeous backdrops on the market and will custom order you whatever you want.

Here is a great place to get backdrop inspired!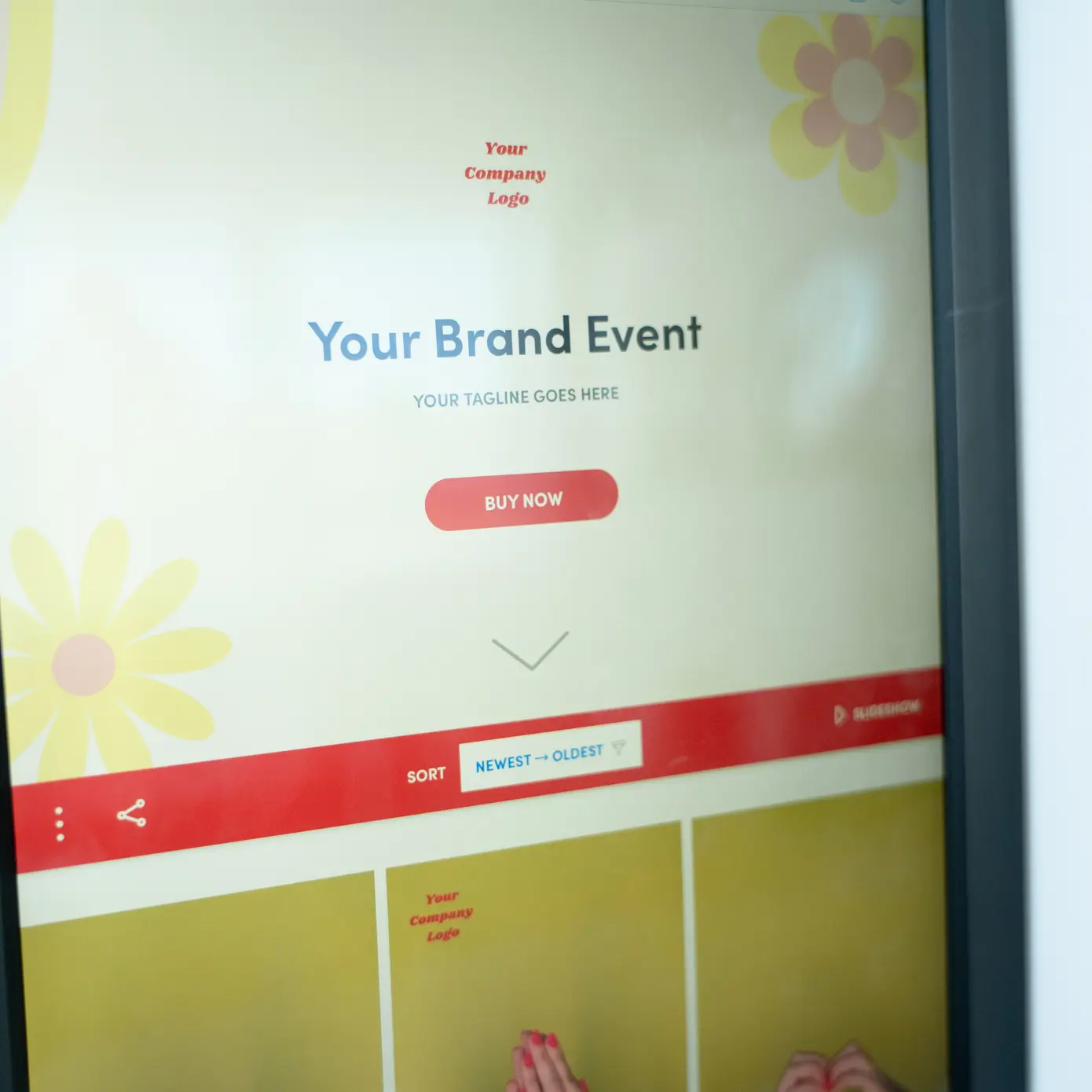 Corporate Branding & Sponsorships
Throwing a company party or have sponsorship spots to sell? This booth was practically MADE for custom branding! Contact us to learn about all the customizations we can do!
CREATIVE PHOTO OVERLAY DESIGNS
Each event is unique and we design the photo overlay to visually represent your brand. Our graphics team can create a customized layout with your company logo or color theme.
GRAB A PROP, STRIKE A POSE, AND HAVE A BLAST!