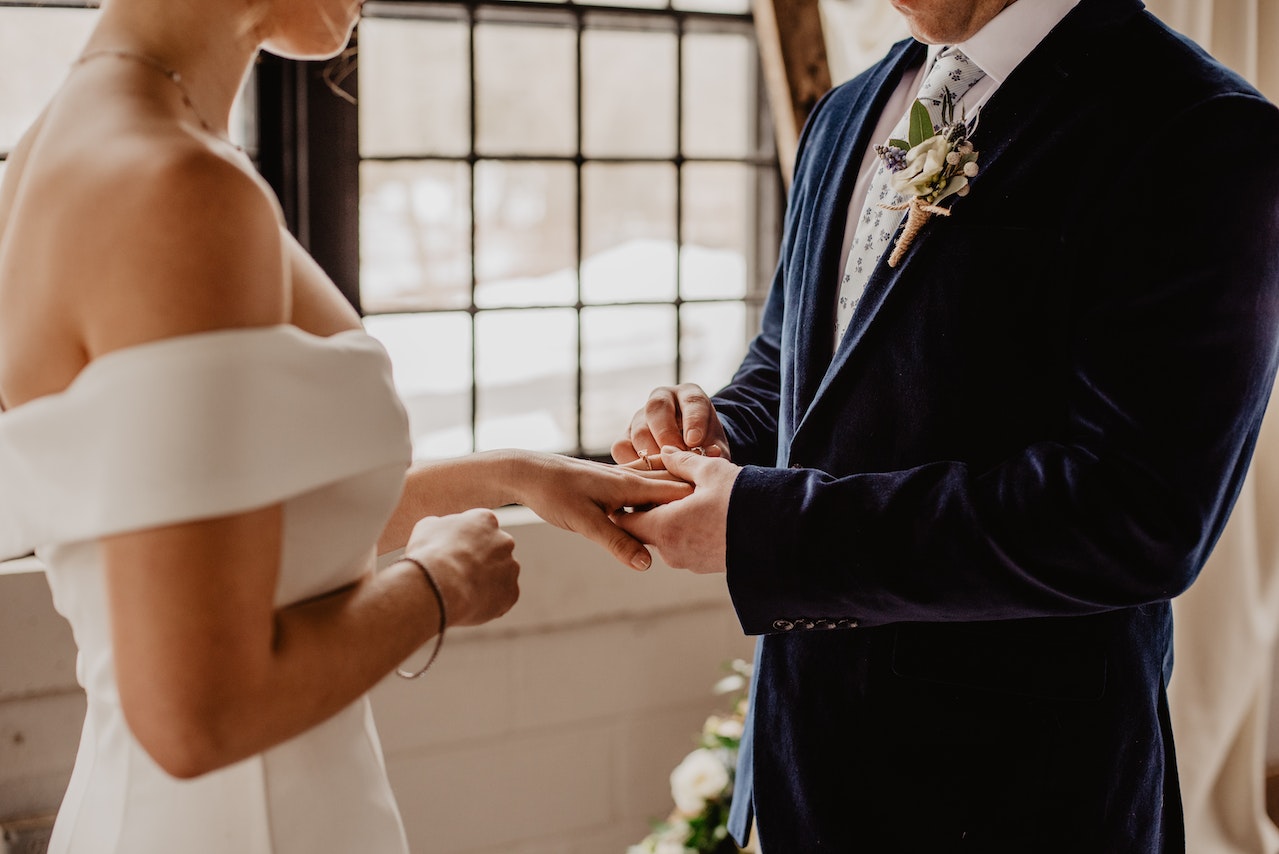 Wedding planning is an essential and often stressful process. It requires careful preparation and attention to detail to ensure the day runs smoothly and all guests have a wonderful time. While there are many details and tasks to consider, having an essential checklist for wedding planning can be a great help. This checklist can help couples stay organized and on track with their planning, ensuring all the necessary details are taken care of.
Set a Budget:

Before you start planning your wedding, it's essential to set a budget. This will help you determine which items are most important and how much you can realistically spend on each item. 

Choose a Date:

Once you've set a budget, you can start considering potential dates for your wedding. Consider the season and what type of atmosphere you want to create for your guests.

Select a Venue:

You'll need to choose a venue for your wedding ceremony and reception. When researching potential venues, consider the size of the space, the layout, and any restrictions the venue might have.

Choose a Theme:

A wedding theme can help bring the entire event together. Whether you want a vintage, rustic, or modern theme, choose one that will be easy to incorporate into your decorations and other wedding details.

Create a Guest List:

You'll need to decide who to invite to your wedding. Consider your budget, the size of the venue, and any other factors when creating your guest list.

Book Vendors:

After you've selected a venue, you can start booking vendors. This includes caterers, florists, photographers, and any other vendors you'll need to make your wedding day special.

Register for Gifts:

Start thinking about what type of gifts you would like to receive. You can open a gift registry at a variety of stores to make it easier for your guests to select gifts for you.

Choose Attire:

Start shopping for your wedding attire. This includes dresses for the bride, bridesmaids, flower girls, and ring bearers. The groom and groomsmen should also select their outfits.

Plan the Reception:

Decide on the type of reception you would like to have. Choose a reception venue, and start planning the decorations, food, drinks, and entertainment. You can hire a DJ or a band for the music, while a wedding photo booth can add a fun element to the reception.

Hire a Planner:

If you're feeling overwhelmed with the wedding planning process, you may want to consider hiring a wedding planner. A wedding planner can help you with all aspects of the planning process, from choosing vendors to creating a timeline and budget.

Send Invitations:

You should send out invitations to your guests six to eight weeks before the wedding. This gives them plenty of time to make travel arrangements and RSVP.

Final Touches:

As the big day approaches, take care of the final details like seating charts and wedding favors. This is also a good time to make sure all of your vendors are confirmed.
Conclusion
Wedding planning is an exciting yet complex endeavor. It requires careful planning, organization, and budgeting. With the help of this essential checklist, you can ensure that all of your wedding planning needs are met. 
Giving your guests something to remember your wedding by is a great way to show your appreciation for their presence and support. That's exactly what Memory Spot Photo Booth can do for you. Our open-air photo booths are perfect for capturing all the special moments of your wedding day. Our packages are tailored to fit your needs and budget, and our team is always available to make your wedding day one to remember. Let us help make your special day even more magical! For California photo booth rentals, contact Memory Spot Photo Booth today!