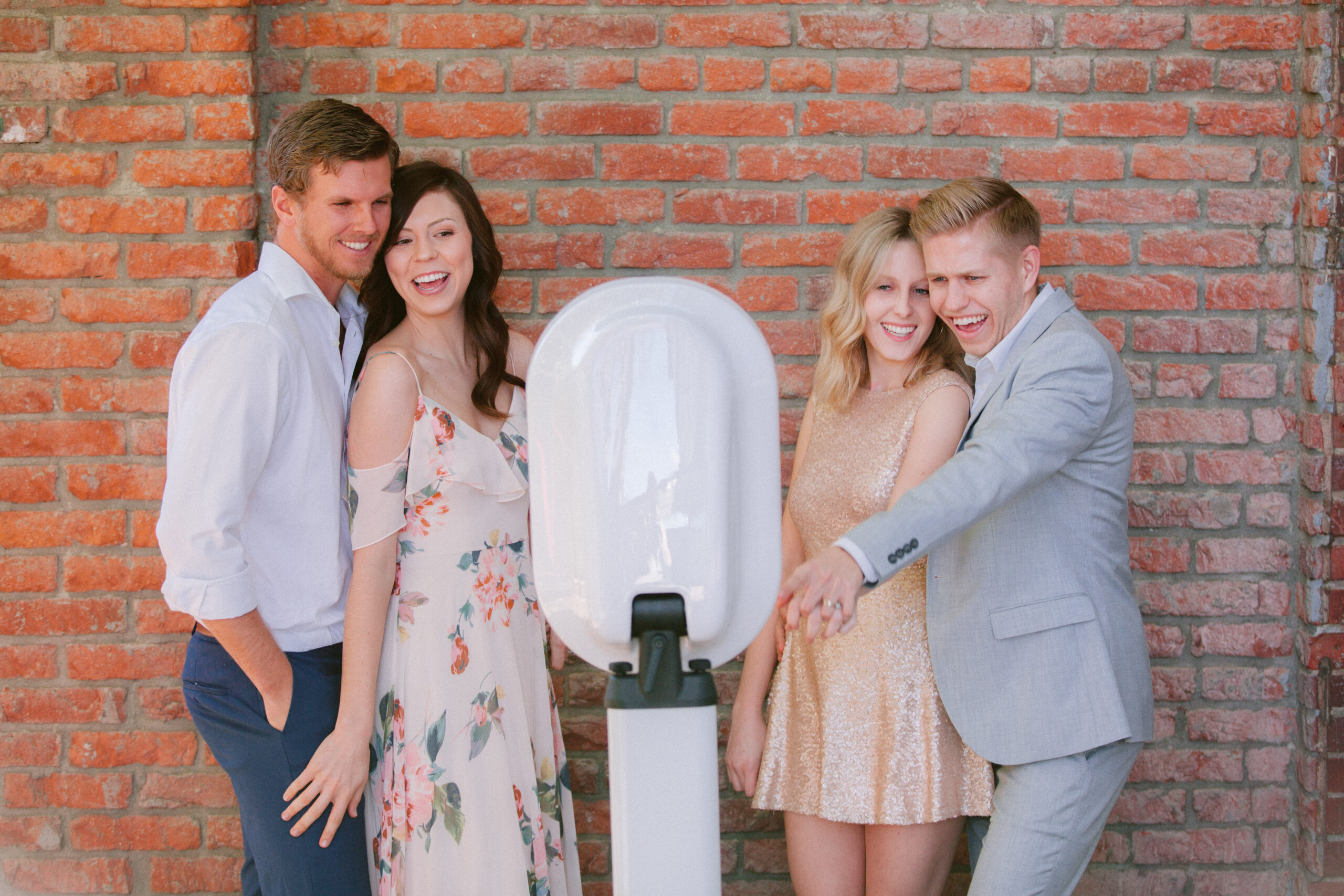 5 Reasons Why Open-Air Photo Booths Are Fun
Introduction
Taking photos at a wedding is a memorable event. You can capture your favorite moments with a professional photographer and share them with friends and family. But what if you could also include your guests in the fun? An open-air photo booth is an easy way to do just that!
Open-air photo booths are easy to set up.
When you choose an open-air photo booth for your next event, you're not just getting a great way to capture memories. You're also getting a lot of flexibility. Open-air photo booths are extremely portable and don't require a lot of space. This means that they can be set up in an array of different venues, whether it's outdoors or indoors.
Open-air photo booths provide more space.
One of the many joys of open-air photo booths is that they can hold larger groups than traditional enclosed photo booths. Open air photo booths are great for large group photos because you have more space within which to move around, and more room on both sides of you to get in the shot.
Another benefit of having a wider space is that it allows users who may be taller or shorter than average height (such as kids) to stand on a platform so they are level with everyone else in the picture. This can help create more balanced-looking pictures where everyone's eyes aren't all at different heights!
Open-air photo booths offer more variety of backgrounds.
With an open-air photo booth, you can use the environment to your advantage. If you have a wedding at a hotel with lots of windows and mirrors, they'll make great backgrounds for photos. You might also consider using things like candles or flowers in vases to add some color and visual interest.
However, it's important not to obscure any part of the guest's face or body with something that would block out their features. For example, if you're taking photos inside a barn on a hot summer day, guests may want to stand near fans or other cooling devices during their session—it wouldn't be appropriate for those items to be visible behind them in their photos!
Everyone can get in on the fun.
Open-air photo booths are great for large groups. When you're trying to gather everyone together for a photo, it can be hard to get everyone in the same place at once. With an open-air booth, however, you don't have to worry about that! Everyone can get into the picture—even if they're standing on opposite sides of the room!
Open-air photo booths also allow everyone to get involved with taking pictures. Rather than waiting around while one person takes photos of themselves or their friends together, open air booths allow all participants to participate by holding up props and posing for photos themselves. This makes for more fun memories that everyone will want to share with others and look back on fondly later on down the road!
Guests can easily share their photos.
Even if you're not planning on having a photobooth, there are still many reasons to bring one along. For example, you can use it as a tool for social media marketing. The photo booth is an excellent way for guests to share their photos with other friends and family members when they leave the party. They can also easily email those photos over—or post them directly to Facebook or Twitter!
Also remember that you don't have to be in the photo booth yourself; letting your guests know that they are free to capture their own moments in front of an open-air backdrop will make them much more likely to get involved at your event.
The open-air setting makes taking photos fun and easy.
Open-air photo booths are a great way to get people to have fun and take photos, as they are easy to set up and use. They provide more space than traditional photo booths, which means that you can fit more people in the photos. They also allow for more variety of backgrounds, so you won't have any trouble finding an appropriate background for your event location. These booths can be used by all ages, since they aren't enclosed like traditional booths.
Conclusion
Open-air photo booths are a great addition to any event. They're easy to set up, offer more space for people to get in on the fun and make it easy for guests to share their photos after the party. So why not give them a try?
Memory Spot Photo Booth provides ta high-end photo booth experience with our exceptional customer service, high quality images, elegant set up and creative photo marketing solutions for brands or events. Simply go to our website to request a free quote!